About the FDA's Latest Findings Regarding Grain-Free Food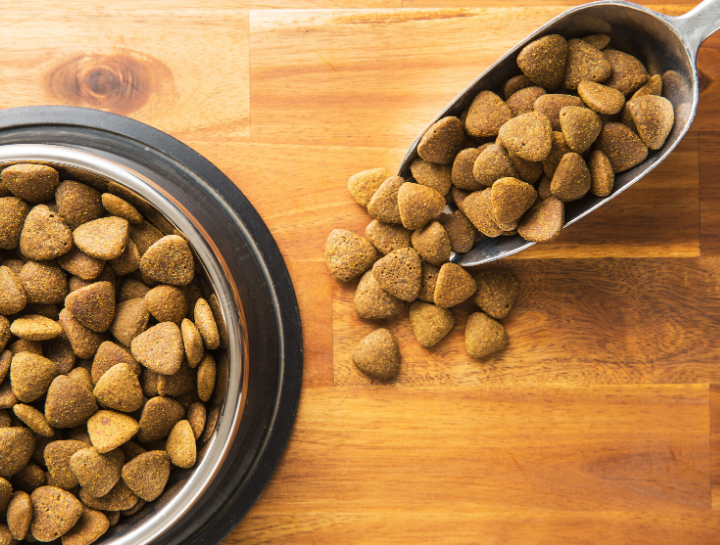 June 27, 2019
The US Food and Drug Administration (FDA) has been investigating a link between certain dog foods (many labeled grain-free) and a type of heart disease in dogs called dilated cardiomyopathy (DCM).
An update on this investigation was published in June, along with the names of 16 pet food brands that have been associated with 10 or more cases of DCM nationwide. This is the first time brands have been listed; although more than the 16 that were mentioned were implicated.
There has been a fair amount of publicity surrounding this FDA update, so we prepared this bulletin to update our clients.
Here is what you need to know:
The exact cause of the DCM in dogs eating grain-free food is not known, and it likely will be hard to identify.
The reason that diet seems to be a contributing cause is that some dogs with DCM have improved simply with a diet change.
Most dogs that eat grain-free foods do not develop DCM.
The top three brands of food of the 16 brands listed in the report are:
Acana
Zignature
Taste of the Wild
The dog foods linked to DCM have several common features:
They're usually kibble form.
90% of implicated products were "grain-free" - no corn, wheat, soy, rice or other grains.
93% of implicated products contained peas and/or lentils. Potatoes (including sweet potatoes) were a less common ingredient. (These are main ingredients, meaning that they show up as one of the first 10 ingredients of the food).
The type of protein in the food does not seem to be important (early investigators thought uncommon protein type,s like bison and kangaroo, might be a problem - this is not now a factor). Most of the foods implicated contained chicken (this protein is not a cause of DCM - it's a finding because most dog foods are chicken-based).
A variety of breeds have been affected
Some breeds are genetically predisposed to DCM, including Dobermans, Great Danes, and Irish Wolfhounds.
The most common breeds reported in the current FDA report are Golden Retrievers > Mixed > Labs > others.
Questions yet to be answered include:
The formulations for implicated foods have not changed for 5+ years - why are problems only showing up recently?
Could other factors (source of ingredients, processing, formulation) be causing a problem?
Does taurine (an amino acid) play a role? Some Cocker Spaniels and Golden Retrievers with DCM have low taurine levels.
Our recommendations:
If your dog is on a grain-free food (has peas, lentils, other legumes, or potatoes listed as one of the first 10 ingredients), switch to a food that contains grains until we know more.
If your dog eats a food that contains grains (even if peas, lentils, etc are also ingredients) you should have not concerns, with we know now.
For dogs that have food allergies, your veterinarian can help you find an appropriate food.
Please don't hesitate to call us at (608) 845-6700 if you have any questions about your dog's diet.
Chief of Staff, Dr. Barney Smith, DVM, graduated from Iowa State University in 1981. He has been with Animal Hospital of Verona since 2004.