Happy Veterinary Receptionist Week!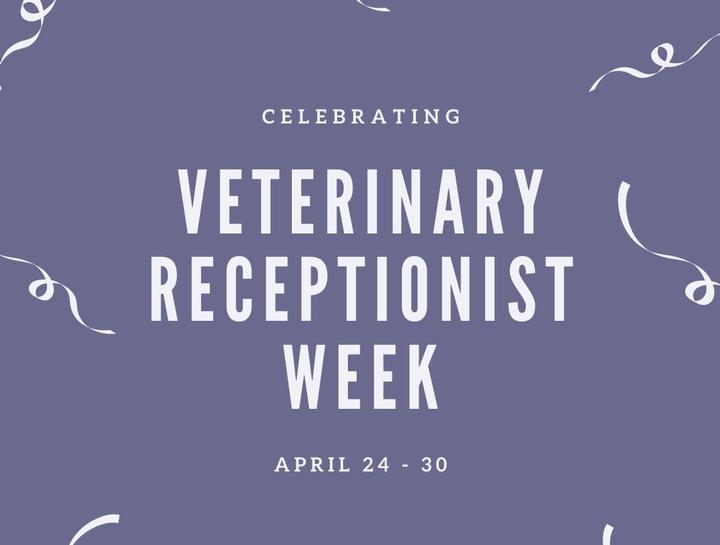 April 26, 2022
Celebrating our Veterinary Receptionists
Veterinary Receptionist Week was first started in 2007 by Ethel Pawlak, a former Practice Manager who got her start in the veterinary industry as a Veterinary Receptionist. She had a lasting memory when she was given a small appreciation gift by one of the doctors she worked with. This eventually evolved into creating and promoting a week so that all Veterinary Receptionists would feel valued and appreciated for their contributions to their practices.
Every week, every day, at Animal Hospital of Verona we are grateful for our Client Care Specialist Team! However, we are super excited to have a special opportunity to celebrate all that they do for our practice, our clients, and our patients.
Thank you to our CCS Team, Rachel, Christine, Liz B, Jessica, and Kayla, for all of your hard work and dedication to our practice. These incredible people assist our clients over the phone and in-person when they visit Animal Hospital of Verona. The CCS Team coordinates schedules, answers client questions, and conveys messages. They offer support in an emergency or in an emotional situation. They will be excited with you when you welcome a new member of your family! They are the happy faces that you see whenever you come to Animal Hospital of Verona.
For all you do for us every day, thank you! Happy Veterinary Receptionist Week!